Maguire-less United continue resurgence
The overall performance was anything but convincing, yet Manchester United continued to show signs of improvement with a resolute display in Saturday's narrow victory over Southampton.
Fresh off stunning Liverpool and quelling the panic that followed two losses to open the season, United grinded their way to a 1-0 win to make it back-to-back Premier League victories for the first time since February. And, thanks to a strong defensive performance, manager Erik ten Hag's squad registered the team's first clean sheet on the road since December in a match that club captain Harry Maguire watched from the bench.
The flourishing partnership of Raphael Varane and Lisandro Martinez helped contain a promising Southampton attack that threatened to score throughout the contest. Meanwhile, United's full-backs flourished in a system that encouraged defenders to push higher up the pitch, allowing Diogo Dalot and Tyrell Malacia to get forward with overlapping runs that put Southampton's back line under pressure.
Unlike their mouthwatering attacking display against Liverpool, there was a distinct lack of creativity in the final third against Southampton. Marcus Rashford and Jadon Sancho struggled to create chances, while Cristiano Ronaldo started the game on the bench. It took a sensational side-footed volley from Bruno Fernandes to separate the two teams at Saint Mary's Stadium, while David De Gea came up with a big save afterward to preserve the lead.
Ten Hag's quest to transform United and implement his own philosophies is still a work in progress, but stringing another win together will presumably offer a confidence boost heading into tricky upcoming tests against Leicester City and Arsenal.
Sterling announces arrival
With all the uncertainty surrounding Chelsea's defense and the possibility of incoming reinforcements, Raheem Sterling stepped up to lead his new club to victory at Stamford Bridge.
There was no shortage of story lines heading into Saturday's match against Leicester City, given Chelsea's reported pursuit of Foxes defender Wesley Fofana. But it was Sterling who grabbed the headlines with his best display since joining the Blues earlier this summer.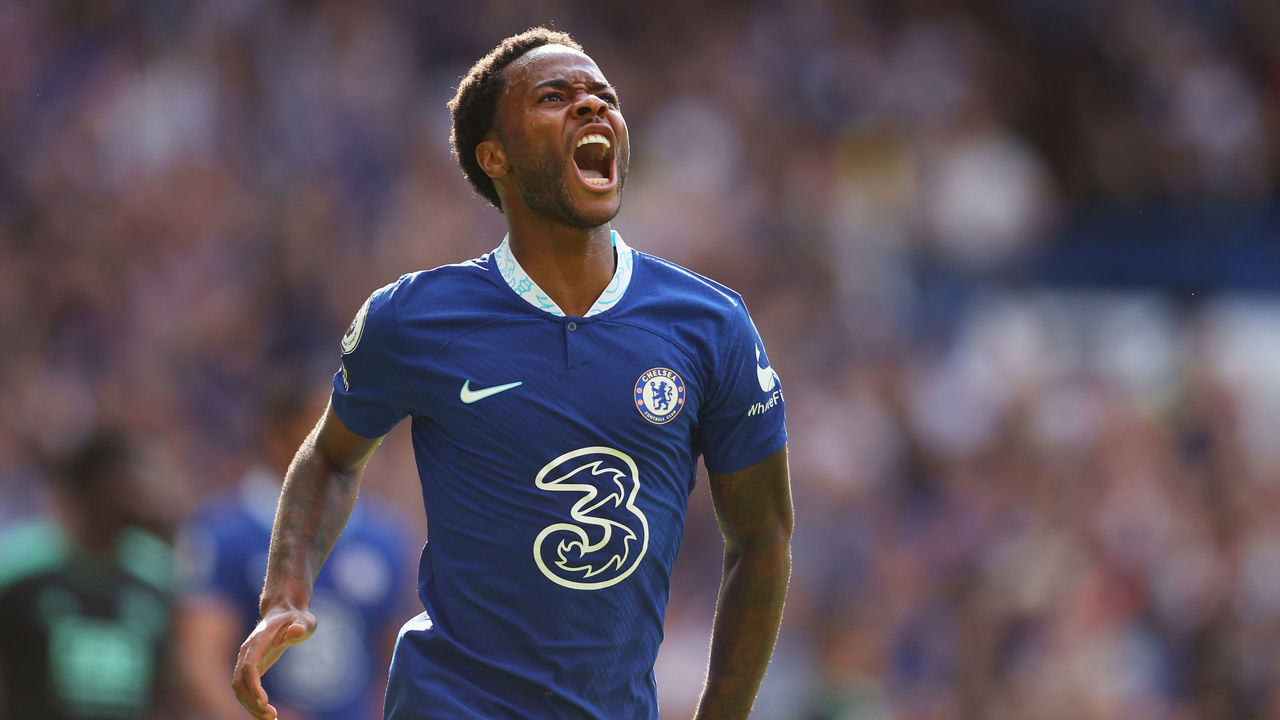 With Chelsea down a man after Conor Gallagher's red card in the first half, the former Manchester City winger scored his first goal just after halftime to ease the pressure on the home side. Sterling doubled the lead for 10-man Chelsea with a close-range finish before Leicester's Harvey Barnes cut the deficit in half three minutes later. But a strong defensive showing helped Chelsea hang on to their advantage and seal their second win of the season.
Sterling's presence in attack is undoubtedly cause for optimism, but the composure of Chelsea's defense was equally as significant in helping the club rebound from last weekend's lopsided loss to Leeds United.
Clock ticking for struggling Leicester
One point from four games and the increasing possibility of losing their best defender has put Leicester in a seriously difficult spot.
Leicester slumped to their third loss of the season after falling to a Chelsea team that relentlessly challenged their resolve to keep Wesley Fofana. With the French defender reportedly nearing his desired move to Chelsea, the 19th-placed Foxes need to come up with solutions to help revive their season.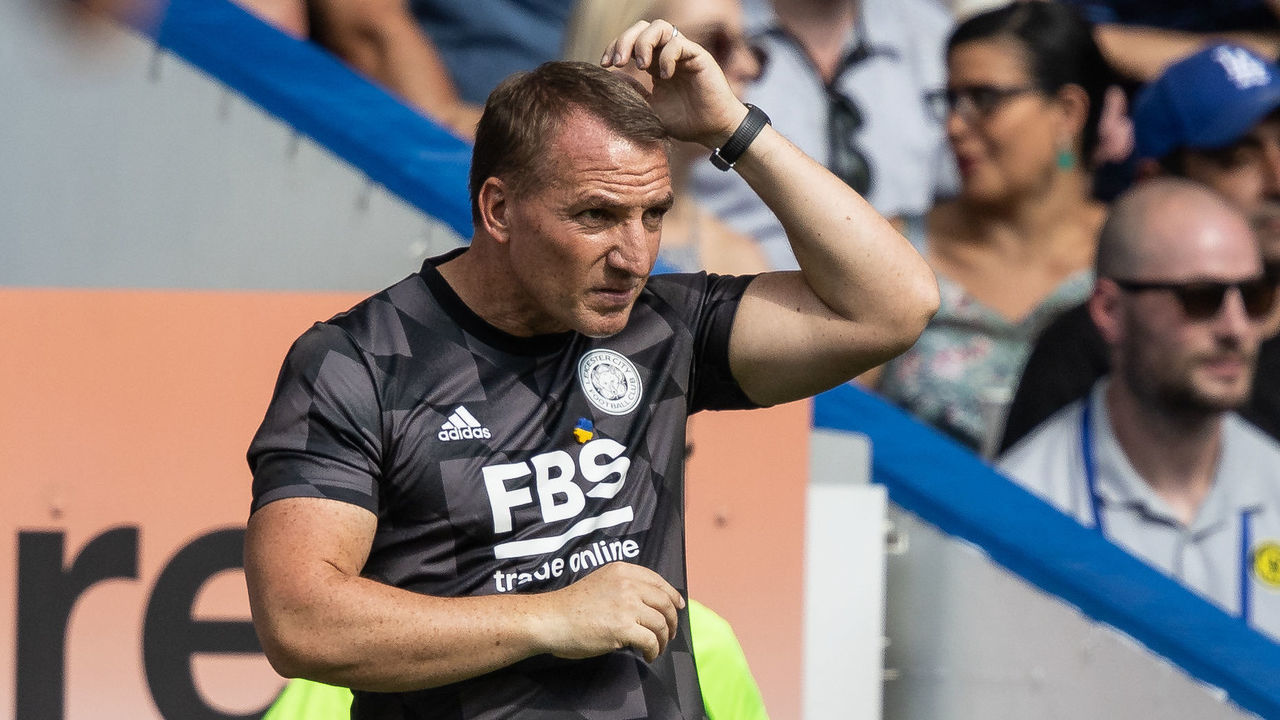 In order to avoid spiralling out of control, Leicester's best course of action may be to part with Fofana and use the reported lucrative transfer fee to address their defensive needs before the transfer deadline on Sept. 1.
Otherwise, their refusal to let Fofana pursue his desired move away may have catastrophic consequences that could end up costing Brendan Rodgers his job and leave Leicester in a relegation battle.
City can't continue to fall behind
Make no mistake: Erling Haaland deserves all the headlines for his second-half heroics Saturday at Etihad Stadium. His hat-trick saved Manchester City from a damaging defeat to Crystal Palace, keeping his side from dropping points for a second straight week and from further scrutiny of his team's title credentials. It would've been tough to take a loss at home to Palace on the same day Liverpool cantered to a 9-0 win over Bournemouth.
But there's work to be done. While City are indeed scoring plenty – they're on pace to hit a record-breaking 110 goals this season – they can't keep them out. In fact, they've conceded first in four of their last six Premier League matches.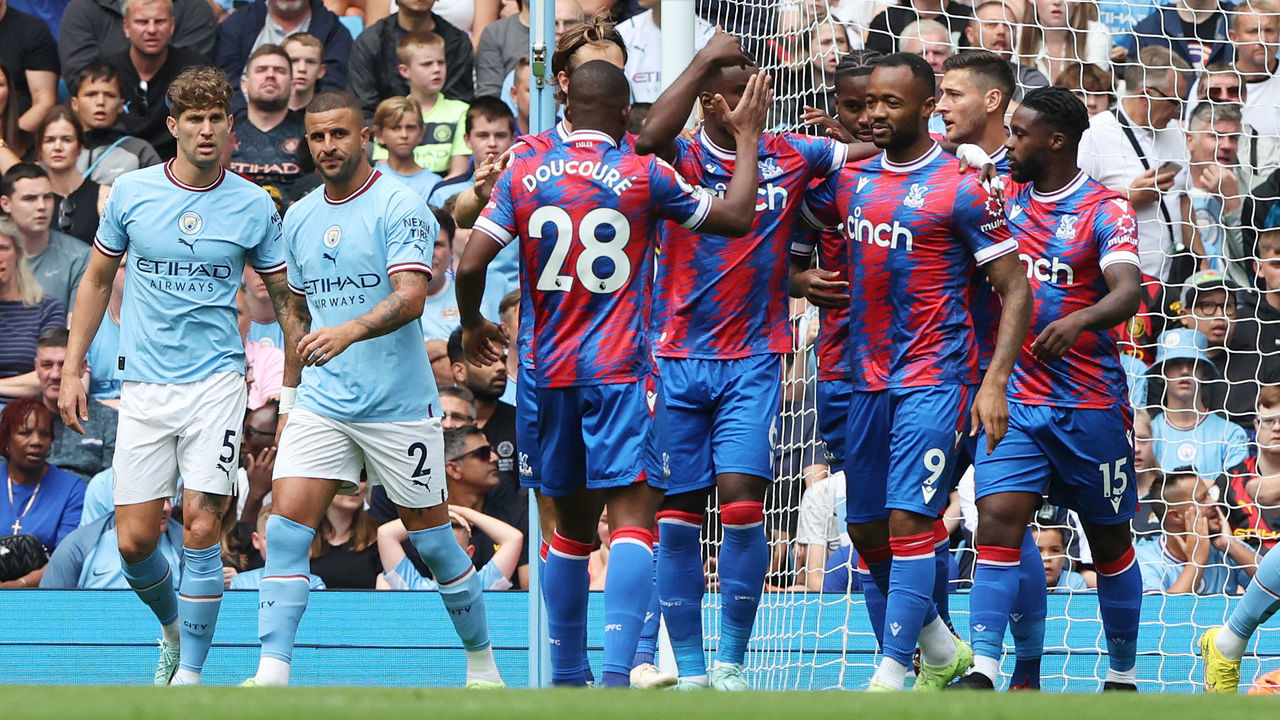 City found themselves down 2-0 in just 21 minutes against Palace. The last time they conceded twice that quickly in a home Premier League match was in December 2010. Last weekend, Pep Guardiola's side allowed three goals in a 26-minute spell at Newcastle United; at the end of last season, the champions coughed up 2-0 leads to both Aston Villa and West Ham United. They came back every time but left the impression they could be beaten.
While Guardiola clearly appreciates his team's fighting spirit, he understands the current trend can't continue. With Liverpool starting to find their feet, Arsenal looking like a true contender, and Tottenham Hotspur showing signs of improvement under Antonio Conte, the margin for error is much smaller than it was last campaign. City can't afford to risk dropping points against teams they should beat every day of the week.
Liverpool can't stop now
Liverpool could've won by a bigger score line. But beating Bournemouth by nine goals sends just as strong of a message.
The Reds eviscerated Scott Parker's newly promoted side in a venomous display Saturday that came in direct response to last Monday's insipid loss to Manchester United. Jurgen Klopp and Co. certainly had an axe to grind, and Bournemouth just happened to be there to take the blow. The Cherries were perfect cannon fodder for a Liverpool side dying to let the world know its cycle hasn't ended.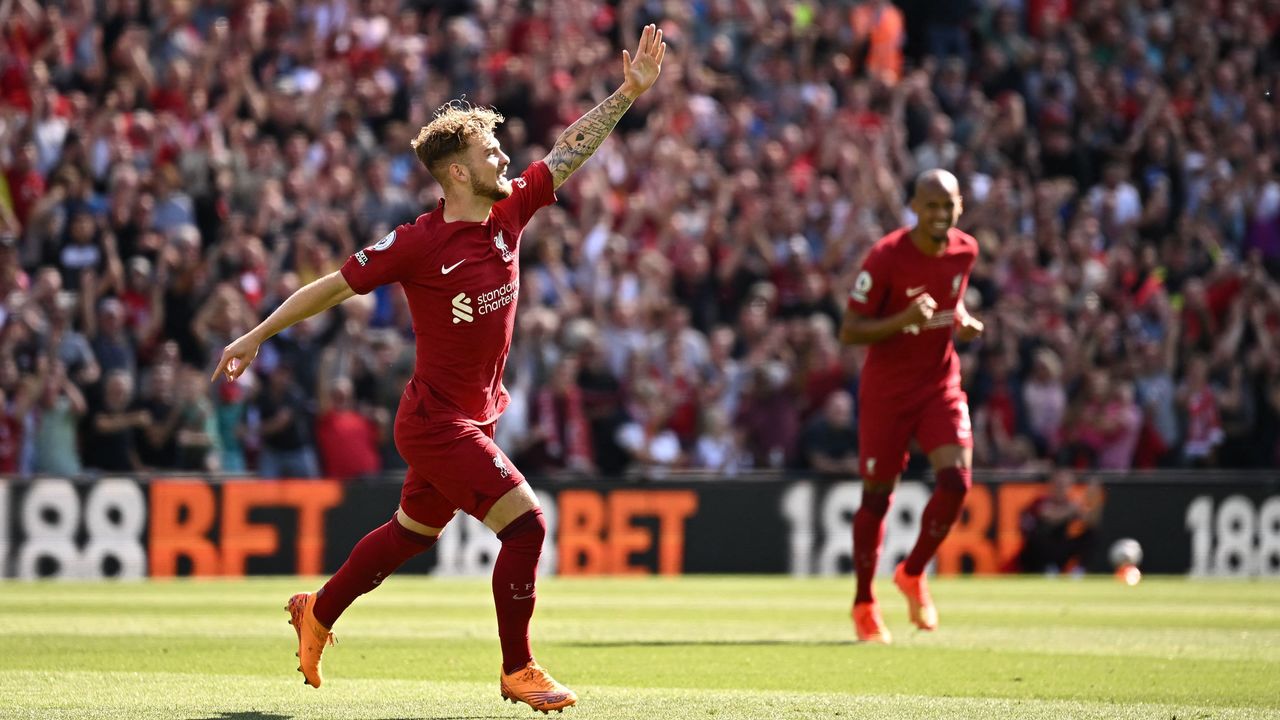 A number of players impressed – even young full-back Fabio Carvalho netted a goal – but Luis Diaz, Harvey Elliott, and Roberto Firmino were the best of the bunch. Diaz relentlessly pursued the ball, and Elliott cemented his place in midfield with another display of all-around efficiency. Firmino had a hand in five of Liverpool's nine goals. Enough said.
It's now up to the Reds to build on this victory. It must be a starting point. Just as United consolidated their win over Liverpool with a 1-0 result at Southampton, Liverpool must avoid another setback against Newcastle on Wednesday. The Magpies will give Liverpool a competitive game, just as they did against City. Liverpool will then face Everton at Goodison Park before opening their Champions League campaign in Naples. This crucial run of games could determine their outlook for the season.
Arsenal survive tricky Fulham test
That uneasy feeling that was all too familiar for Arsenal fans last season creeped back into the Emirates Stadium on Saturday during a surprisingly tough tilt with Fulham.
After opening the season with three wins, Arsenal's unblemished record was in danger of falling, as Mikel Arteta's men struggled to break down the newly promoted club. Arsenal controlled the game but struggled to give supporters something to cheer about against a Fulham side that rarely ventured out of its own half in the first half. Then disaster struck in the second half for the hosts.
Arsenal defender Gabriel Magalhaes produced an absolute gift for the visitors after a brutal giveaway in his own penalty area led to Aleksandar Mitrovic silencing the Emirates with the game's opening goal. Eight minutes passed before Martin Odegaard lifted the worrying feeling in the stadium with an equalizer to breathe life back into Arteta's side.
Then Gabriel went from villain to hero, as the Brazilian redeemed himself with the go-ahead goal in the 85th minute, helping first-place Arsenal maintain their perfect record.
While the performance was far less convincing than the trio of Premier League games that preceded it, finding a way to overcome adversity and collect all three points represents a significant feat for an Arsenal side who rarely had an answer in similar scenarios last season.